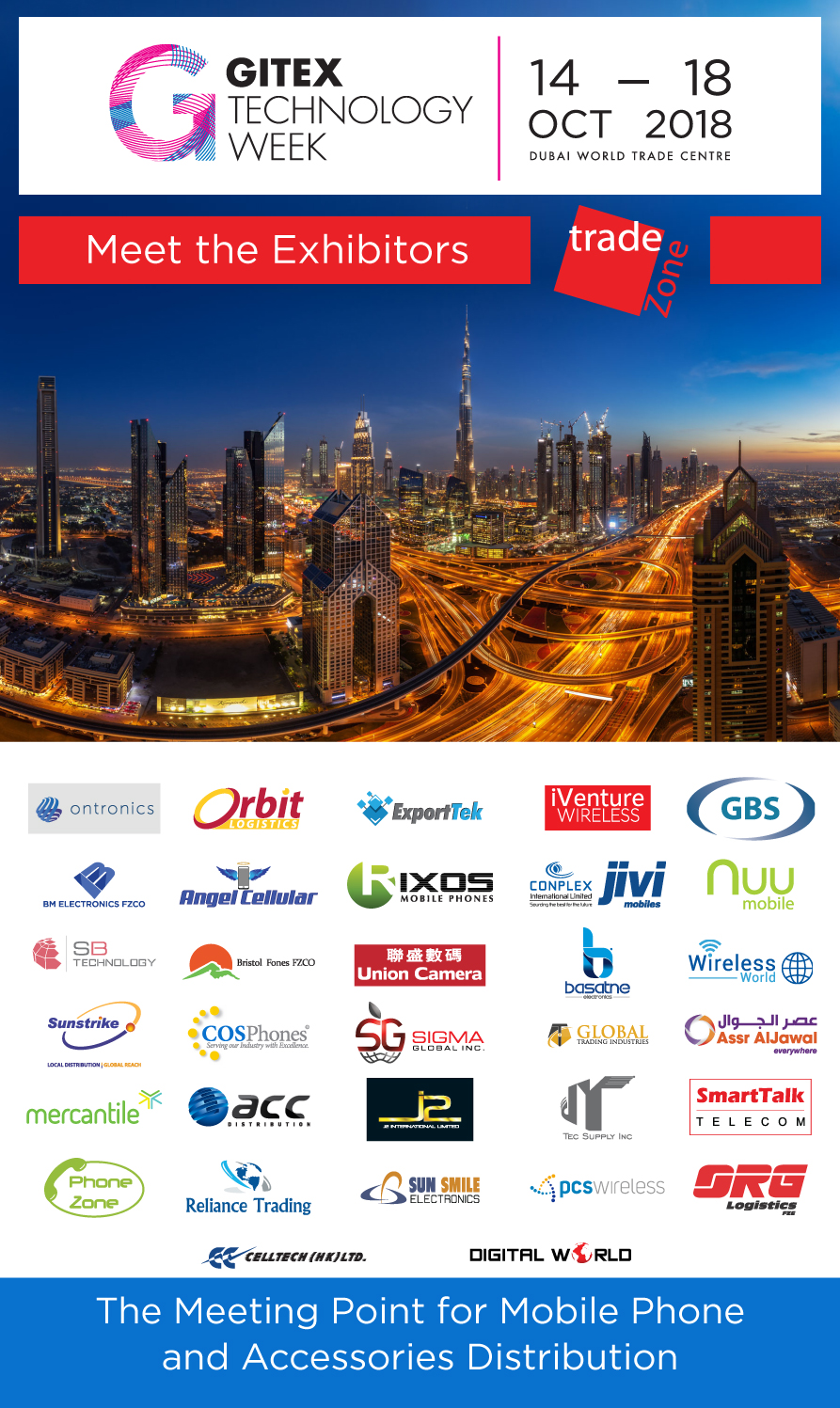 And we are ready to go this Sunday - 14th of October 2018 at GITEX Dubai. Last year's show was a winning combination for our clients to expand their network. We are expecting even more attendees this year as we have really big names on board.
Take a look at who is exhibiting with us this year!
Also, we are getting 35% discount on visitor's five day passes.
Only gsmExchange can offer you this deal!
The price at the door costs 340 Dirhams - Use our link to pay only 217.50.
You can claim it here:
https://cloudme02.infosalons.biz/Reg/GITEX18DU/?_ga=2.102262017.1225892425.1538642198-1989406913.1534176697
USE PROMO CODE: GSM25
See you all at gsmExchange Distribution Pavilion @ GITEX 2018 in Dubai!
Yours sincerely,
gsmExchange Team
---